Good day guys. So you want to earn extra income by becoming a freelance writer. Congrats on your decision. For most people who want to be a freelance writer, writing is their passion and if you can get paid for writing, well it is worth people getting jealous of. And your life becomes so much better too! Imagine getting paid for doing what you love. Okay.
So, for most writers, to be successful in this career and business you need to have tools. These tools are your every day helpers. They are more important than your laptops and some of your writing notebooks.
To be a successful writer isn't easy but to get there you have to put in the work. So these are some of the tools that will help you become a successful writer and to land some clients and gigs.
1. Get A Service Freelance Writer Website.
If you want to earn an income as a writer, you need a website/blog. This is the most important tool if you really want to succeed. But, it's not just any website/blog – it's has to be a service-based website. This is a website dedicated for your freelancing writing. Every successful writer has one.
A writing blog or website can help you land high-paying clients. It shows your authority and credibility in this fields and it just looks good. This is probably one of your first investment for your writing business and it should be. You can get started for less than $100, which is not bad when you think about what our parents did or paid to start up their business. Its also not capital intensive.
If you are clueless about how to start a blog/ website, visit, Courses for writers. This course will help you to get a good website and how to get high paying clients.
2. Grammarly
For every writer, having a grammarly account is a no brainer. If you are just starting out, you can't afford to hire an editor but with grammarly, your editing process is laid out. Most writers i know use the desktop version of Grammarly for blog posts and emails.
I like that it shows my grammar errors and then tells me why as well as gives me some suggestions of correct ways. The Chrome Extension for Grammarly is also handy when you're online.
Contena is a freelance job platform that curates jobs from all over online. Contena Academy is a paid membership site. Your Contena membership gives you access to a complete course for starting your freelance writing business, plus the suite of powerful tools for finding the best remote and location independent writing gigs, and companies that
The best thing about Contena is that it's the quickest way to find a freelance writing job. If you need to find a freelance writing job fast,  just hop into Contena and find the jobs you can deliver on and voila.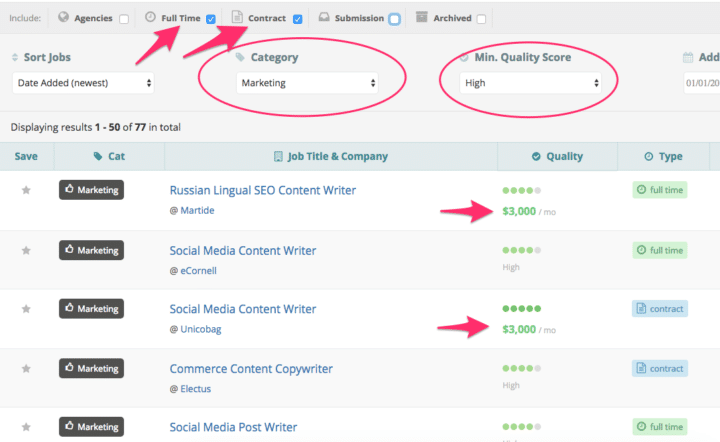 As you can see, the jobs are high-paying and great quality. Contena can easily pay for itself after one or two jobs on this platform. While this can be a big investment for you, in the long run, if you find quality leads it's well worth it.
4. PicMonkey
PicMonkey is an image editing tool for your graphics. The PicMonkey mobile app offers a completely free way to edit photos and create designs on the go. … Powerful, simple photo retouching tools.
Some clients ask you for a feature graphic or you can offer that service for them if you know how to edit images.
PickMonkey makes it super easy to do that. You can sign up for a free 7 day trial to see if this is for you. What I like PicMonkey over other image editing tools is their font library and their layer application.
First, you pick a template after you sign up.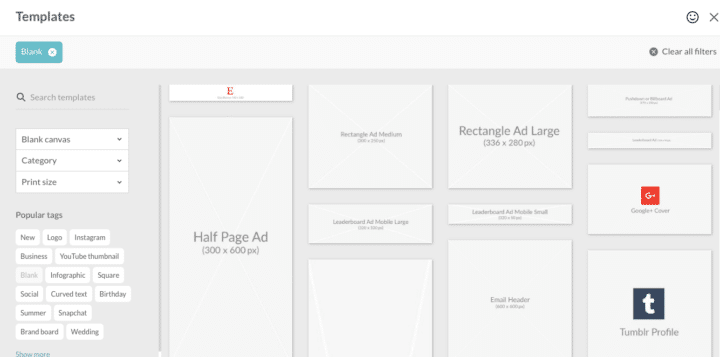 If you can't find the right size, pick any template and then resize it: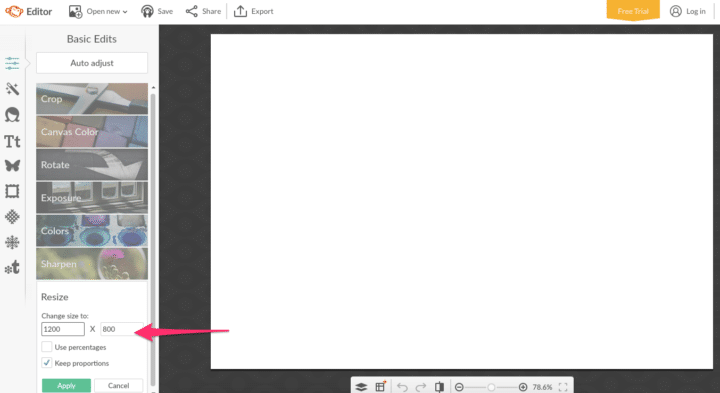 From here you can add a free stock photo and add a title for your client's post.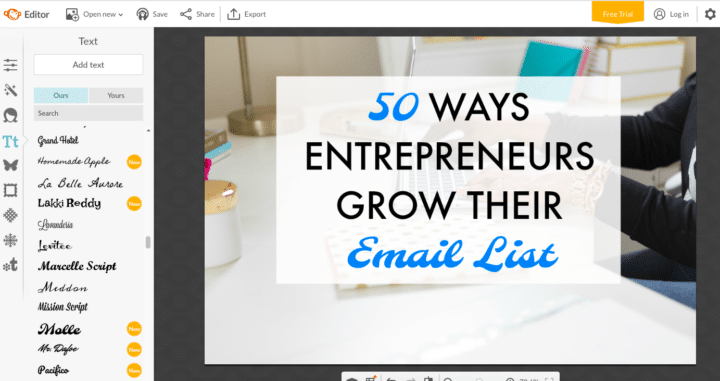 Google Drive is a free storage system that synchronizes all their tools together.
I like using their:
Google Docs
Google Sheets
Google Slides
While clients may have a preference on what you submit to them, a lot of them don't. Lately, I've been using more Google Docs to write my client's posts. I can share my draft or outline easily with them and get immediate feedback on my process.
Mailchimp or bloggers. I feel that freelance writers should have an email list to help them find more clients or network with other freelance writers. MailChimp enables people interested in your work or products to subscribe and unsubscribe to email marketing lists through sign-up forms, which are typically placed on a website's sidebar. Emails sent to the user's lists are called campaigns, which can be sent using reusable email designs called templates.
If you eventually want to monetize your blog then an email is a must! Mailchimp is super easy to use and it's made for bloggers.
You can create multiple incentives to grow your email list quickly and create free courses, a welcome series or sales funnel.